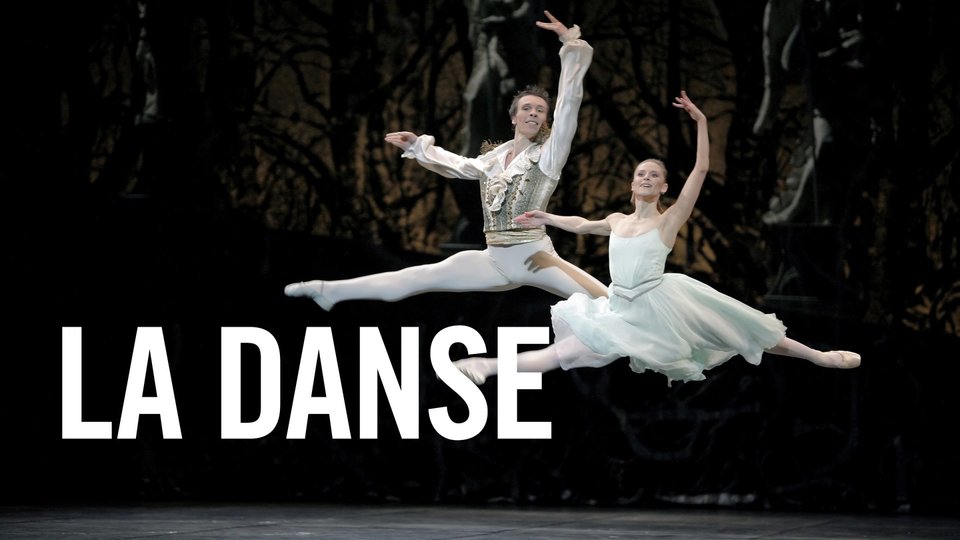 To start watching
La Danse
The Paris Opera Ballet
The Paris Opera Ballet is one of the world's great ballet companies. The film follows the rehearsals and performances of seven ballets: Genus by Wayne McGregor, Le Songe de Medee by Angelin Preljocaj, La Maison de Bernarda by Mats Ek, Paquita by Pierre Lacotte, Casse Noisette by Rudolph Nureyev, Orphee and Eurydice by Pina Bausch, and Romeo and Juliette by Sasha Waltz.
The film shows the work involved in administering the company and the coordinated and collaborative work of choreographers, ballet masters, dancers, musicians, and costume, set, and lighting designers.
Nominated for Best Documentary at the Cesar Awards. Winner of 4th Place for Best Documentary in the Indiewire Critics' Poll.
"If you don't already swoon over this art form, [La Danse] will make you wonder what took you so long." - Kenneth Turan, The Los Angeles Times
Running Time
153 mins
Year
2009
Filmmakers
Languages
Subjects
Show More
People who watched this also watched